Auto Accident Attorney Serving Tallahassee, FL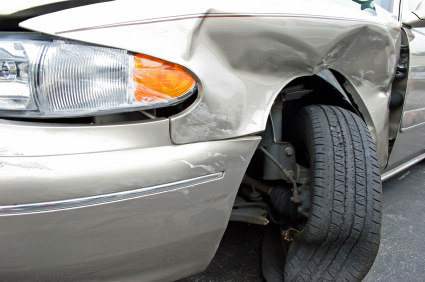 According to auto accident statistics, every 12 minutes in the U.S. a person will die in an auto accident. Auto accident statistics show that vehicle crashes are the leading cause of death for Americans 35 years of age and younger. Unfortunately, nearly everyone who drives will be in an auto accident at some point. And nearly everyone will suffer an injury as a result of an auto accident. Most of our clients are shocked to learn that Florida drivers are not required to insure against their own negligence. As a result, the majority of Florida drivers are uninsured with respect to helping the people they injure. Without uninsured motorists insurance (self insurance) most injured drivers would be out of luck.
But just because the negligent person has insurance, or you have your own insurance, don't think you won't need a personal injury auto accident lawyer. Insurance companies make money by collecting premiums and paying out as little as possible after a claim. Insurance companies are a pure business. They are not concerned about fairness. They are concerned about minimizing payouts. After an auto accident insurance companies will hire investigators, accident reconstructionsists and lawyers. Worse, insurance companies, unlike lawyers, can immediately contact injured auto accident victims to try and cheaply settle any potential auto accident claim. And not just the at-fault insurance company. Your own insurance company will try the same thing! Once you sign an auto accident release, you can not bring any other claim!
Without your own auto accident lawyer from Fonvielle Lewis Messer & McConnaughhay, you are already at a disadvantage. Don't delay. Hire the experts. When it comes to auto accidents, at Fonvielle Lewis Messer & McConnaughhay, personal injury law is all we do!