UNINSURED MOTORIST COVERAGE-The MOST Important Part of Car Insurance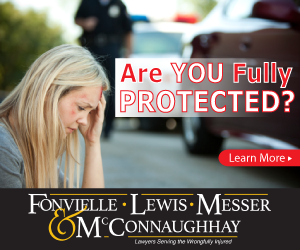 Every second of every day, a car crash occurs somewhere in Florida or Georgia. Have you done everything possible to make sure that your family is protected for when your time comes? Remember, being a safe and defensive driver is only half of the solution… because no matter how well you drive, you have no control over the millions of dangerous drivers on the road. So rather than just count on luck to protect your loved ones, you should take other proactive steps as well.
The single most important step you can take to protect your family is to purchase a large amount of UM (uninsured/underinsured motorist) coverage when you buy your car insurance. This coverage is not expensive, but it is more valuable than any other part of your policy for several reasons. UM coverage is coverage that pays you and the passengers in your car whenever they are injured in an accident that is caused by someone else who does not carry enough insurance. All other types of coverage, such as "Bodily Injury Liability" (BI) coverage, only come into play when you cause an accident. So even if you carry $1 million in BI coverage, you will not receive a penny for your damages when someone else injures you unless you carry UM coverage.
In this economy, there are millions of drivers on the road who have lowered the car insurance significantly, or who have dropped their coverage altogether! And as you might expect, these same drivers are also the most careless and dangerous drivers who end up causing most of the wrecks. In fact, a large number of these drivers couldn't even get car insurance if they wanted to do so because of their driving records. These are the people of whom you should be scared, because they can cause a great deal of damage in an instant and never have the resources to pay for it.
But, if you carry UM coverage, then you are protected against this very common situation! For example, if you are injured in an accident and incur $25,000 in medical bills and lost wages — but the at-fault driver only carries $10,000 in BI coverage — you will end up being $15,000 in the hole through no fault of your own. However, if you carry $100,000 in UM coverage at the time of your accident, then not only will all of your bills and lost wages be paid to you, but you will also be able to recover for your pain and suffering and future expenses as well!
You absolutely, positively must NOT "assume" that everything is going to be fine in your future. You must plan for a crisis, and you must prepare for it. Every day we have to deliver sad news to clients who would have received significant compensation as the result of their crashes… but who ended up receiving nothing or very little because they did NOT carry UM coverage. Please don't be one of these people. An accident will happen; it is only a matter of time.
PLEASE CALL YOUR CAR INSURANCE AGENT TODAY AND MAKE SURE THAT YOU CARRY ENOUGH UM COVERAGE TO COMPENSATE YOU FOR ANY DAMAGES YOU AND YOUR LOVED ONES COULD SUFFER.

Hopefully your accident won't happen for many years, but when it does, please call us at (850) 422-7773 and let us help you get the compensation that you deserve. If you have followed our suggestion and purchased UM coverage, then you can rest assured that our attorneys will be able to help you during your time of crisis.